MZ Automation's 
ICCP/TASE.2 Update
Today, we are thrilled to announce another update to our TASE.2 Protocol Library, marked as version 2.3.1. This update brings several enhancements and improvements that are designed to make your automation processes even more efficient and reliable. Here are the key updates included in this release:
Fixed TLS Issue (LIBTASE2-1728): We've resolved the issue where CRL was being ignored in TLS, ensuring enhanced security in your communications.
TLS Security Events: We have added support for security events, providing you with even greater control over your security protocols.
Updated mbedtls Version (2.28.04): We've updated the mbedtls version to ensure you have access to the latest security features and improvements.
Enhanced Getter Functions (LIBTASE2-1731): We've added getter functions for properties of Tase2_IndicationPoint, allowing you to access important data with ease.
Improved Data Set Handling (LIBTASE2-1733): We've introduced new server-side log messages to help you troubleshoot and identify issues when data set creation fails due to missing data set entries.
Fixed RBE Interval Reporting (LIBTASE2-1727): We've addressed the issue where DSTransferSet RBE interval reports were being repeated without new events.
New Functionality (LIBTASE2-1726): We've added a new function, Tase2_DSTransferSet_getDsConditionsRequested, to provide you with more flexibility in managing your data.
Also many others: please see all updates in the attached change log
These updates are designed to empower you with even greater control, security, and efficiency in your automation processes. We are confident that they will make a positive impact on your operations.
If you have any questions, require assistance with the update, or would like to explore how these enhancements can benefit your specific projects, please do not hesitate to reach out to our sales manager at curtis.shoemaker@mz-automation.de. We are here to ensure a seamless transition and assist you every step of the way.
Once again, thank you for choosing MZ Automation as your automation solutions provider. We look forward to continuing to serve you with the latest advancements in automation technology.
——————————————————————————————————————————————————-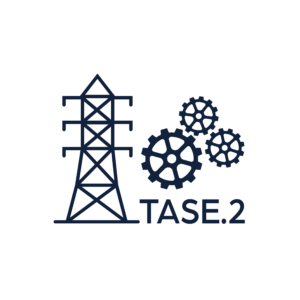 Please use the following link to download the latest version of our TASE2 Library: Link
If there are any issues or you cannot access the newest version this means your
maintenance and service contract has expired. Please feel free to contact our
sales manager Mr. Shoemaker to receive a quote for renewal: info@mz-automation.de